Prof. Peter R. Vale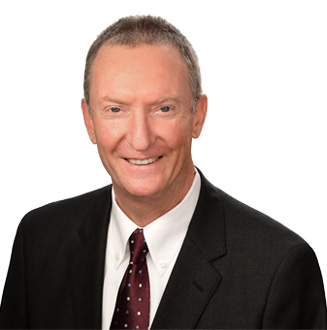 Prof. Peter Vale is a consultant physician specialising in vascular medicine, cardiology and general internal medicine.
Prof Vale has been in practice in Sydney since 2001 and currently works at the Mater Hospital and Clinic, Sydney. His main areas of practice are the endovascular management (angioplasty and stenting) of peripheral arterial disease, the diagnosis and management of cardiac disorders and atherosclerotic risk factors, the management of venous thromboembolism and peri-operative medical management of patients undergoing non-cardiac surgery.
Prof Vale is actively involved in teaching of medical students from the University of Notre Dame Australia and is Director of Intern Training and Education at the Mater Hospital.
Education
Higher School Certificate 1979 - Killarney Heights High School, Sydney, Australia
Medical School: 1981-1985 - University N.S.W. Medical School, Sydney, Australia
Medical Degree: MBBS 1986 - University N.S.W. Medical School, Sydney, Australia
Medical Training
Internship 1986: St Vincent's Hospital, Sydney
Residency;1987-1990: St Vincent's Hospital, Sydney
College of Physicians Basic Trainee Program 1991-1994: St Vincent's Hospital, Sydney and Liverpool Hospital Sydney
College of Physicians Advanced Training Program 1994-1997

Vascular Medicine: St Vincent's Hospital, Sydney
Cardiology: St Vincent's Hospital, Sydney
General Internal Medicine: Liverpool Hospital Sydney

Postgraduate Fellowship Cardiovascular Medicine and Senior Medical Registrar 1997: St Vincent's Hospital, Sydney
Fellowship, Vascular Medicine 1998-2001: St Elizabeth's Medical Centre, Tufts University School of Medicine, Boston USA
Fellowship, Cardiovascular Research 1998-2001: St Elizabeth's Medical Centre, Tufts University School of Medicine, Boston USA
Professional Qualifications
General Medical Registration NSW Medical Board/AHPRA 1986-present
Specialist Registration NSW Medical Board/AHPRA 1997-present
Specialist Qualifications:

Fellow of The Royal Australasian College of Physicians (FRACP) 1997
Fellow of the Cardiac Society of Australia and New Zealand (FCSANZ) 2010-present
Fellow of The American College of Cardiology (FACC) 2013-present
Fellow of The American College of Physicians (FACC) 2016-present
Current Appointments
Associate Professor of Medicine (2010-present )
Discipline Leader, Medicine (2010-present)

UNDA Medical School, Mater Hospital

Director of Prevocational Educational and Training (2015-present)
Interventional Vascular Physician and Cardiologist (2002-present)

Division of Cardiovascular Medicine
Mater Hospital, Crows Nest, Sydney, Australia

Visiting Specialist, Mudgee Medical Centre (2010-present)
Prior Appointments
Locum Staff Specialist Vascular Medicine 2001-2002; Department of Vascular Medicine, St Vincent's General Hospital, Sydney

Consultant Cardiovascular Physician, St Vincent's Private Hospital, Sydney, Australia 1997-98, 2001-2013

Consultant General Physician [Locum], Mona Vale Public Hospital, 2011

Consultant Interventional Cardiovascular Physician, Macquarie University Hospital (2012-2017)
Memberships & Affiliations
Cardiac Society of Australia and New Zealand [Fellow]

Council on Interventional Cardiology

American College of Cardiology [Fellow]

Council on Peripheral Arterial Disease
Council on Vascular Biology

American College of Physicians [Fellow]
International Union of Angiology:

Advisor to the President of the International Union of Angiology.
Member of Publication Committee, Journal of the International Union of Angiology

International Society for Cellular Therapeutics
Australian Medical Association
American Heart Association [Professional Member]
European Society of Cardiology [Professional Member]
Awards/Scholarships/Grants
St Vincent's Clinic Foundation Traveling Fellowship 1998, St Vincent's Clinic Foundation
Bracco Diagnostics Inc./Society for Cardiac Angiography and Intervention Fellowship May 1999

Myocardial Gene Transfer of Vascular Endothelial Growth Factor for Therapeutic Angiogenesis in Patients with Myocardial Ischemia"

AHA Samuel Levine Young Clinical Investigator Award 1999, 72nd Scientific Sessions, Atlanta GA 1999

"Electromechanical Mapping to Assess Efficacy of Myocardial Gene Transfer of Vascular Endothelial Growth Factor"

Friends of the Mater Research Grant 2007

"Stem Cell therapy with Autologous CD34+ cells for advanced peripheral arterial disease"

UNDA Distinguished Clinical Tutor-Mater Hospital 2011 and 2016