Vascular

WellesleyVale Cardiovascular Services
WellesleyVale Cardiovascular Services is located within the Mater Clinic Precinct of the Mater Hospital and provides comprehensive assessment of a range of cardiovascular disorders.
Services include:
Consultation
Vascular Assessment
Cardiac Assessment
Other services include:
Vascular Conditions
Vascular Tests
Vascular Treatments
For an appointment, please call or email reception@vascularspecialist.com.au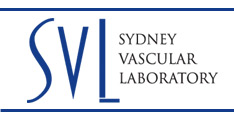 The Sydney Vascular Laboratory provides a full range of noninvasive diagnostic testing for assessment of the arterial and venous systems.
For an appointment please call 9439-6111.
Patient Information-Vascular Disease
Click here to find out more information regarding common vascular conditions, tests and treatments from the American Society of Vascular Surgeons website.
Alternatively, for patient education information, please visit www.VascularWeb.org